When I became a nursing mama things changed from finding something to wear that is cute and looks good on me to finding something to wear that I can nurse easily in and won't show too much when I nurse. I've always preferred to wear layers but even more so now that I am nursing so that I don't show of my belly or my back. I was so excited to be given the opportunity to review an Undercover Mama nursing shirt because I knew the purpose of it was to provide the coverage nursing mamas want while nursing, but there are so many other great reasons I love it too!
I like the idea of regular nursing tanks a lot, but I don't really like to go out in public without a bra on. I just don't feel right. And a lot of the nursing tanks I've tried with a bra make me feel squished and uncomfortable. The Undercover Mama nursing shirt gives you the concept of a nursing tank but without the built in bra feature and straps. Instead it hooks on to your favorite nursing bra but looks just like a shirt underneath!
I really love how this shirt works because I have a few nursing bras that I really love and with this shirt I can wear those bras and still be covered. Also, because it clips on to my bra straps, it comes up higher on my chest so I'm not showing any cleavage off to the world. A lot of my other tanks show way too much cleavage. Another thing I LOVE about this shirt is it is long enough to give me a layered look while wearing a shirt over it! It's super cute!
Here I am with just the Undercover Mama shirt attached to my bra:
And here I am with a shirt over my Undercover Mama shirt: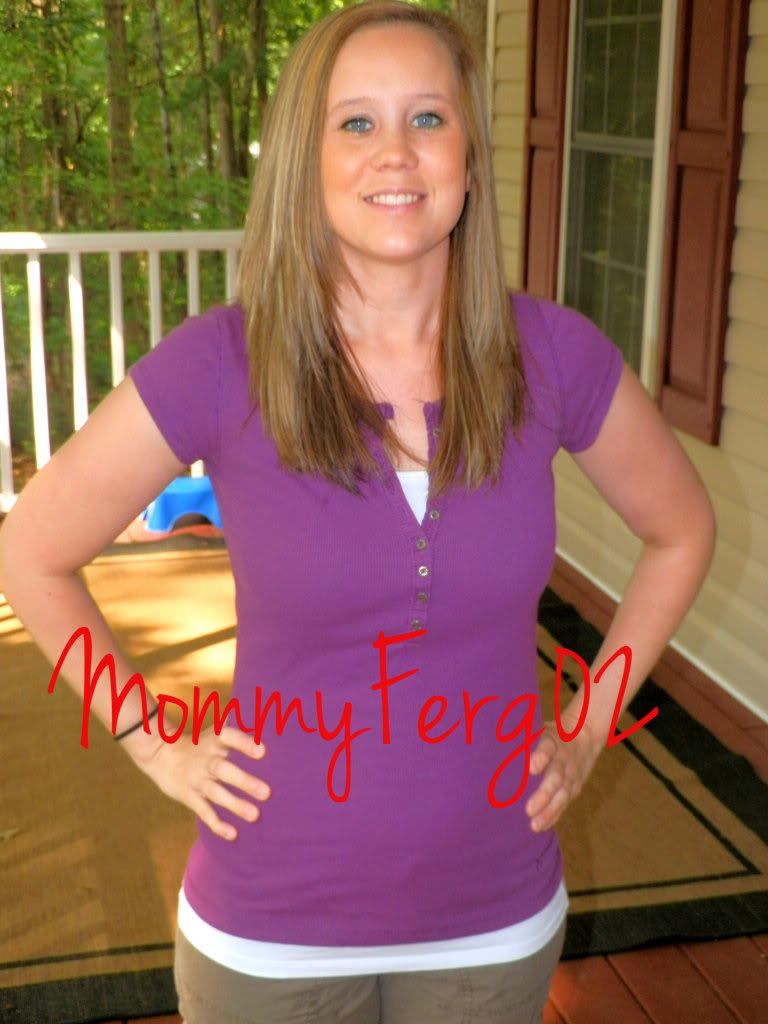 So cute right?! The Undercover Mama Nursing Shirt is the ideal shirt for any mama who is nursing! It covers up all those areas you don't want showing while nursing and it works just like a layered tank so you can wear it with any shirt! I absolutely love my Undercover Mama nursing shirt!
Buy It!
http://undercovermama.com/
Win It!
One lucky reader will win an Undercover Mama nursing shirt in their choice of black or white! (excludes lace trim shirts)
Giveaway is open to US and Canada!
a Rafflecopter giveaway
Disclaimer: I was sent this product for free in exchange for a written review. I received no other compensation. The opinions expressed on this review are 100% my own. The Not-So-Secret Confessions is not responsible for sponsors who do not fulfill their prizes. We have represented these sponsors with the expectation that they will fulfill their duties as sponsors in a timely manner. In most cases, the sponsors are shipping prizes directly to the winner. If you do not receive your prize in a timely manner, we will make every effort to contact them and assist you in obtaining your prize.