My sweet baby boy is already 6 months old!!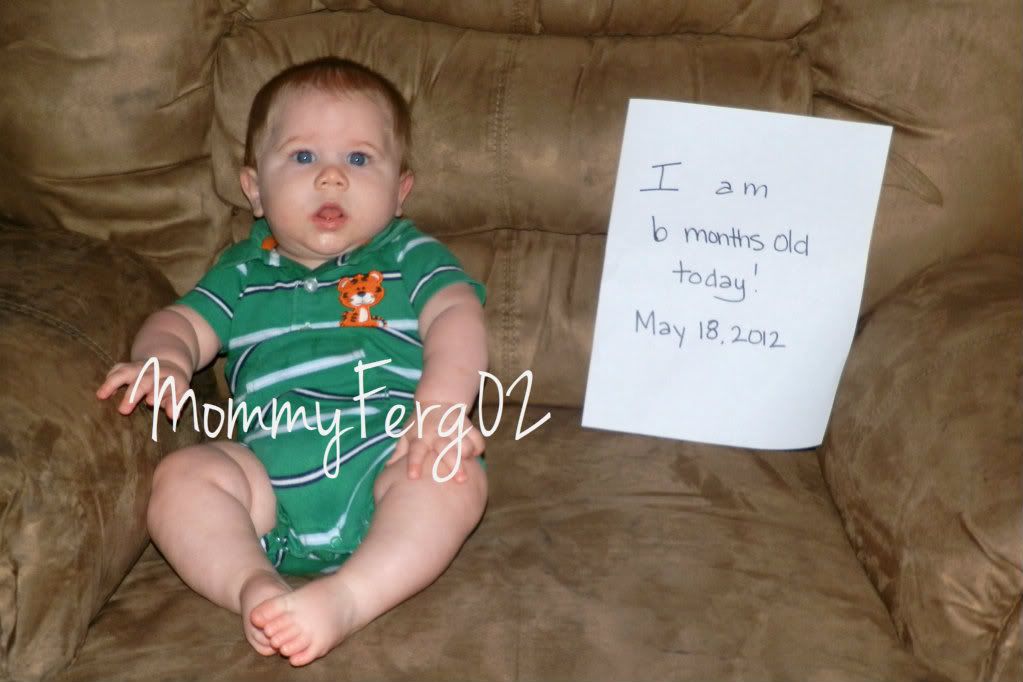 At 6 months Isaac is:
-about 17 pounds
-still NOT sleeping through the night :(
-Rolling like crazy!
-Can't roll from back to belly yet though
-Sitting up!
-Can army crawl and get up on all fours for a few seconds!
-Is on solids and loving them!
-Is still breastfeeding like a champ!
-Has TWO teeth!
Love this little man so much!